Oral & Maxillofacial Surgeon in Temecula & Murrieta
Meet Dmitry Y. Tsvetov, DDS, MD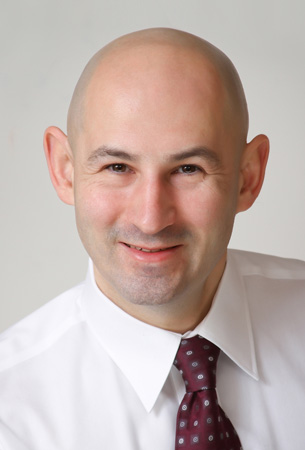 Dmitry Y. Tsvetov, DDS, MD was born in Ukraine and grew up in Fremont, CA. He graduated from UCLA in 1996, with a Bachelor degree in Biochemistry. He then continued his education at Columbia University School of Dentistry, where he was a recipient of a Health Professions Scholarship from the US Army. Graduating in 2001 with a DDS degree, Dr. Tsvetov was then accepted into Oral Surgery residency training program at the University of Texas, Southwestern Medical Center/Parkland Memorial Hospital in Dallas, TX.
In 2004 Dr. Tsvetov earned an MD degree from the University of Texas Southwestern Medical School. After completing a general surgery internship and extensive Oral and Maxillofacial Surgery training, Dr. Tsvetov completed his residency in 2007. Dr. Tsvetov then served in the rank of Major in the US Army Dental Corps, stationed in Heidelberg, Germany. During that time, Dr. Tsvetov was the Officer in Charge of the Heidelberg Health Center Dental Clinic and the Chief of the Oral Surgery Department.
He was an active participant and speaker at various dental conferences.  He is a recipient of numerous military awards, including the Army Commendation Medal.  After completing his active duty service in the US Army and receiving an Honorable Discharge, Dr. Tsvetov entered private practice in Massachusetts.  Having practiced there for two years, he is excited to finally be back in California where he will kindly offer his services to the residents of Temecula and the surrounding communities.
Dr. Tsvetov is a Fellow of the American Association of Oral and Maxillofacial Surgeons and is a Diplomate of the American Board of Oral and Maxillofacial Surgery.  His clinical interests include dentoalveolar and implant surgery, pre-prosthetic bone grafting techniques, pathology and facial trauma.
Dr. Tsvetov is married and has two young daughters. He enjoys traveling, skiing and exercising.
Call Temecula Facial Oral Surgery Phone Number 951-302-9100 with questions or to request an appointment with Dr. Tsvetov online.