Oral & Maxillofacial Surgeon in Temecula in Riverside County
Meet Dmitry Y. Tsvetov, DDS, MD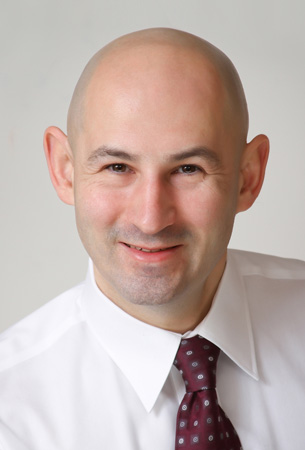 As Riverside County's premier oral surgeon, Dr. Dmitry Tsvetov provides the area with an array of oral surgery services. From teeth extractions to dental implants Dr. Tsvetov does everything he can to provide patients with a pleasant, relaxing, and comfortable experience. Rather than just use a single treatment plan for every person that walks in the door, he takes the time to thoroughly examine each patient, talk through their issues, and find out what their goals are. Then, he will craft an individualized plan of care based solely on that patient's needs and expectations.
From start to finish, Dr. Tsvetov will explain every step of the way, so patients know exactly what is going on and what they will be experiencing. At the end of treatment, his goal is to make sure each Riverside County patient walks away from his office with the outcome they desired at their initial consultation.
Dr. Tsvetov's Oral Surgeon Background
While Dr. Tsvetov was born in Ukraine, he spent most of his childhood growing up in Fremont, California. After graduating high school, he decided to attend UCLA, which he graduated from in 1996 with a bachelor's degree in biochemistry. With goals of being an oral surgeon in mind, however, his education was far from over.
He pursued his graduate studies at the Columbia University School of Dentistry, where he excelled greatly. During his tenure there, he earned the Health Professions Scholarship from the U.S. Army, which provides full tuition for superior students who then repay the debt by working for a branch of the military after they graduate. Dr. Tsvetov used this opportunity to complete his DDS degree in 2001.
From here, Dr. Tsvetov began an oral surgery residency training program at the University of Texas, Southwestern Medical Center/Parkland Memorial Hospital in Dallas. This oral and maxillofacial surgery program gave him greater insight into oral surgical practices, complications, aftercare, and much more. During this time, he observed and participated in numerous procedures until he became a master of the craft. This period also assisted him in pursuing his medical interests, as he was also able to complete a general surgery internship. In 2004, Dr. Tsvetov earned a medical degree from the University of Texas Southwestern Medical School, and in 2007, he completed his residency.
Dr. Tsvetov then joined the U.S. Army Dental Corps, where he served as a major. He was stationed in Heidelberg, Germany, and was given the responsibility of being the Officer in Charge of the Heidelberg Health Center Dental Clinic and the Chief of the Oral Surgery Department. These positions gain him further experience in the field of oral surgery, helping to form him into the premier Riverside County oral surgeon he is today.
After completing his service, Dr. Tsvetov received an honorable discharge and returned home to the United States. He decided to begin his private practice journey in Massachusetts, where he maintained an office for two years. However, the allure of his home state of California was too strong, so he decided to return home to could serve the residents of Riverside County and the surrounding areas.
Dr. Tsvetov's Awards and Certifications as an Oral Surgeon
With such a prolific start to his career, it should come as no surprise that Dr. Tsvetov is an active and respected member of the oral surgeon community. Throughout his career, he's been an active speaker and participant of many different dental conferences across the country, sharing his ideas and strategies in the field of oral surgery.
Dr. Tsvetov proudly received many military awards during his time in the service, including the Army Commendation Medal. This award is bestowed only on those who show meritorious service, meaning that Dr. Tsvetov truly went above and beyond his duties.
In addition to these awards, Dr. Tsvetov is also a Fellow of the American Association of Oral and Maxillofacial Surgeons, which is the premier organization for oral surgeons in the United States. He is also a diplomate of the American Board of Oral and Maxillofacial Surgery, another top-notch organization that requires stringent exam and maintenance requirements for membership.
While Dr. Tsvetov can practice in any field of oral surgery, he specializes in pathology, pre-prosthetic bone grafting techniques, and dentoalveolar and implant surgery.
Dr. Tsvetov's Life Outside the Office
While Dr. Tsvetov always puts his patients first, he still has a life outside of his Riverside County office. He's married and has two daughters that he loves caring for. When he's not enjoying family time or working at the office, his favorite hobbies include exercising, skiing, and traveling.
Schedule Your Appointment With Dr. Tsvetov Today
Riverside County patients need look no further for an oral surgeon. Dr. Tsvetov is here to assist you with all your oral surgery needs. Call (951) 302-9100 to schedule your consultation today! We happily offer free consultations for dental implants, extractions and all-on-four, including X-rays and cone beam scans.
In this video Dr. Dmitry Tsvetov tells why he became an oral surgeon and takes you on a tour of his office in Temecula.