We are a family-owned dental implant center deeply committed to improving our customer's lives. We offer modern customized full arch dental implant solutions at a fair and affordable price to help our patients achieve the results they are looking for, one beautiful smile at a time.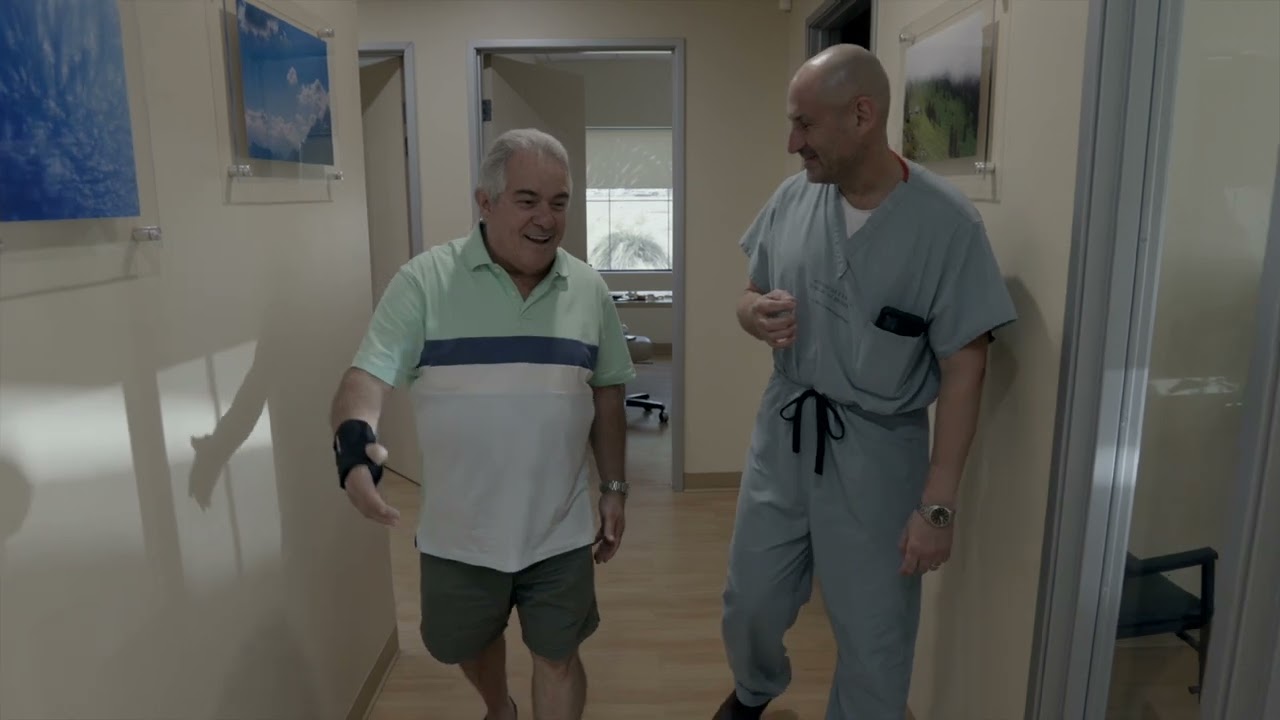 Here's what our patients have to say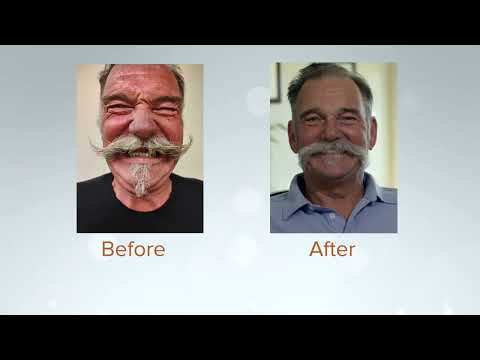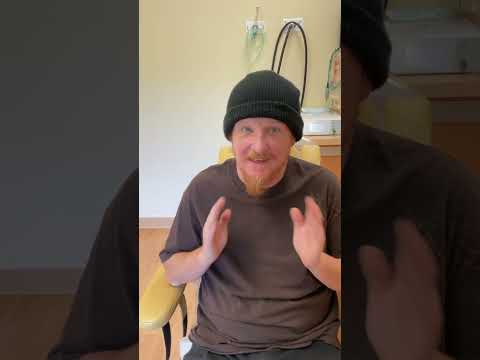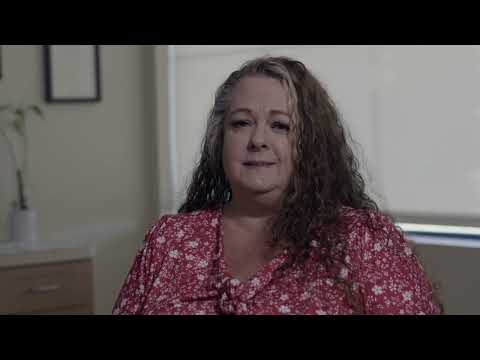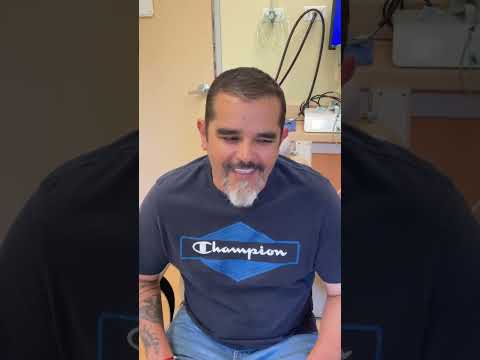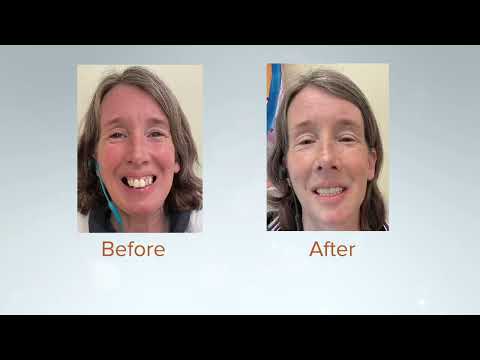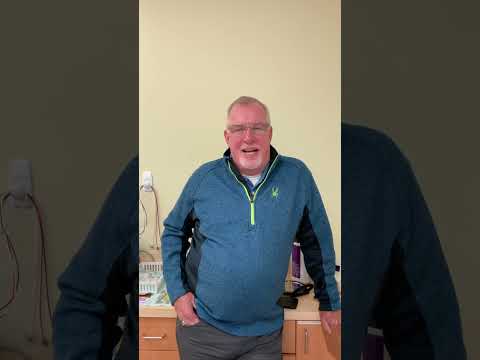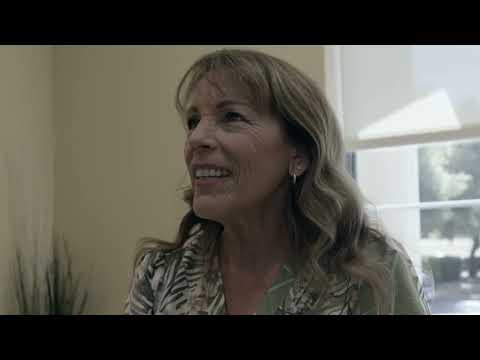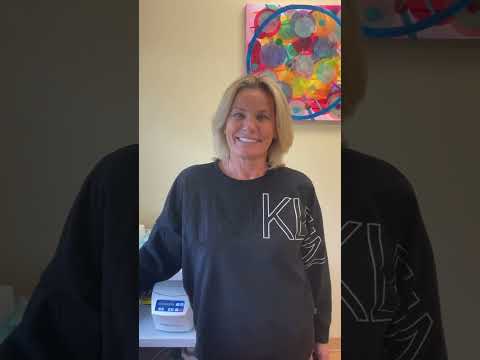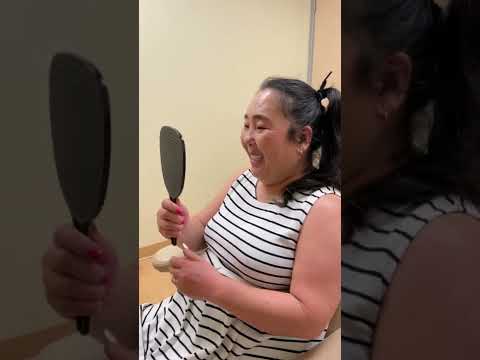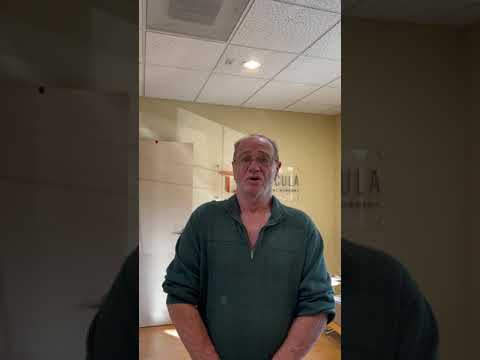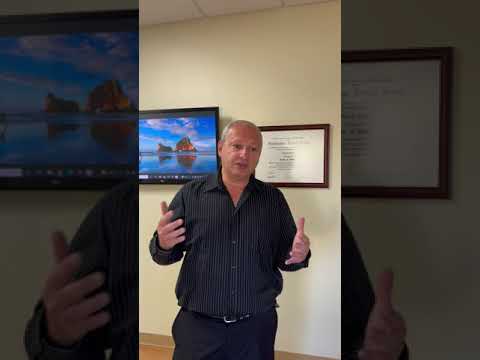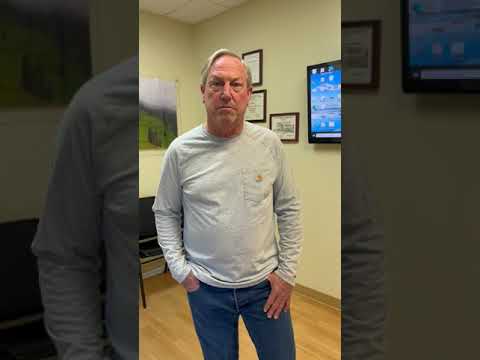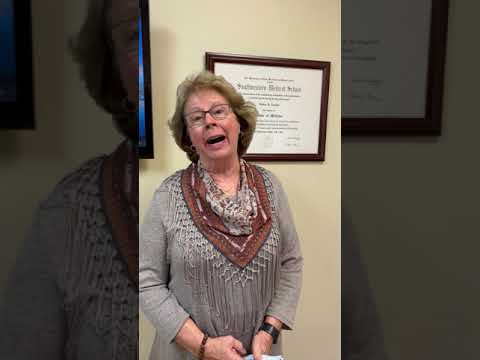 It was wonderful, nothing like I was expecting.The entire team was very professional, very

...

attentive great care, I will definitely recommend this office to...

read more
Dr. Demitry Tsvetov is very knowledgeable, Professional , all the staff are friendly, passionate

...

and caring. Excellent job! I will definitely recommend this Clicic to everyone. I am very satisfied . Thank you !

read more
Dr Tsvetov keeps me informed of the procedures and what is next for me to complete my new beautiful

...

smile. If there is a problem he fixes it right away. I have loved every step of get my new beautiful teeth.Thank you to Dr Tsecetov and his wonderful staff for everything to make this experience wonderful for me.Thank youMichelle

read more
Five stars for Dr. Tsvetov and his staff of angels make the dental experience heavenly!

...

Professional,friendly, an all around 10 in my book. I'm in the final...

read more
Dr.T did an amazing job with my teeth, I had my upper jaw done with the New 4&1 implants, I am now

...

able to smile wide and happy! I was very impressed the...

read more
Dr. Tsvetov is one of the Best Oral Surgeon. I been to his office for Tooth Extraction and also for

...

implant He's the Expert 5 star. Excellent and friendly staff.Thank you to Dr. Tsvetov and his Great frindaly staff😊

read more
I found this place online, we visits the office is amazing the doctor is very nice and explained

...

well. And his teams are outstanding customer service. The price is reasonable. I recommend. Thank you so much!

read more
I was so nervous, & full of anxiety at the beginning of my journey. Dr. Tsetov & his awesome staff

...

put me at ease, His entire staff is so hospitable, they feel like family now. Dr. Tsetov is so efficient, so patient, & extremely kind, and has made it possible for me to smile with confidence again.

read more
I am super happy and excited with the results so far so good I will recommend him to everyone thank

...

you for giving me my confidence

read more
I have been shopping around for awhile for full mouth implants for a year now. This was the best

...

place reviewed and best pricing around. Upon arriving we were met by some amazing admin staff working the front desk. They were personable and informative as you would want. I believe this made an impact on me staying or going somewhere else. The dentist himself was also professional and informative. So I stayed here. The process which at this time I am still in was scary at first. But the day of my surgery you are treated like you again expect and more. All questions answered. All needs addressed. Immediately after my surgery, I was very impressed at how prompt they were when I was needing something. I am currently in my temporaries for now. I have been getting compliments left and right.

read more
Dr. Tsvetov is a great dentist. He and his staff make you feel comfortable. This is a very

...

friendly office. Dr. Tsvetov will always take the time to make...

read more
I love Dr.Tsvetov and his staff. They are amazing. It's so nice to have a dentist that listens, and

...

he's so nice. I feel like I'm in really good hands. He also does great work!

read more
Great experience. No pain and a new implant.
If you're looking for a skilled and professional oral surgeon, then look no further than Dr. Dmitry

...

Tsvetov DDS MD. I searched high and low to find a surgeon who I trusted and felt comfortable with to perform my extensive dental work requiring teeth extractions and multiple dental implants. After meeting him and his awesome staff on my first visit, I knew I was in the right place with the right surgeon. Be assured you will be in great hands with Dr. T. and his wonderful staff. He is an excellent oral and maxillofacial surgeon, definitely one of the best. He and his fantastic staff provide excellent team work to make your dream work of a new beautiful smile. Having a smile you feel good about can make all the difference when it comes to your self esteem. Thanks to Dr. T. and his great staff, I am now happily smiling with self assurance and confidence.

read more
What is the mark or highest standard that a provider can have? The willingness, attention to detail

...

and customer service provided by a Dentist office. With...

read more
I would like to thank Dr. Tsvetov and his entire team for a seamless implant process. The office

...

is run through the patient lens which means you are treated as a guest and will never wait to be seen. The office staff were consistently kind, professional, knowledgeable, and welcoming. Dr. Tsvetov is amazing and facilitated a perfect outcome. Thank you!!!!

read more
Kristen really saw the urgency to get me in for extraction . Got me in after a few minutes after I

...

called . No waiting at all .Dental Assistant was kind and professional.Dr. T was kind and gentle .He knows what he's doing . He's experience and education and pride of his practice shines through . I would trust him and his staff for all my dental needs . I'm looking forward to my dental implants . I'm grateful I found them ! Patti

read more
I have always been fearful of going to see a dentist, but Dr. T and his staffs went above and

...

beyond to put me at ease. They valued my time and never made me wait for long even when I arrived more than 30 minutes before my appointment. Most importantly, implant(s) is a surgical procedure, and Dr. T has the experience, skill, credential, and in-house lab to perform complicated procedures. I went to see so many other dentist before I decided to go with this office, and I am very happy with my result. If I can give him more than 5 stars, I would.Update:I received my permanent implant (All on 4) a few days ago, and I am so happy with the outcome!! I highly recommend Dr. T!

read more
Loved the dentist and cleaning tech, made me comfortable and did a great job! Thank you Korie

...

Lidstrom for your recommendation.

read more
No waiting time,no pain qExcellent doctorAmazing stuff
I am very impressed with this office. I didn't have to wait for my appointments. They were thorough

...

and polite. They got me in right away. I felt very comfortable with Dr. Tsvetov and he made my dental experience stress free.

read more
I have been a patient of Temecula Dental Implants & Oral Surgery for several years now and have

...

referred family and friends here. I ended up as a patient...

read more
No one wants to need an oral surgeon. I do need one though. So it's a scary thing, ya know? No need

...

to fear though! That's what I realized when I first...

read more
Absolutely love this office! The front desk women are always so kind and the dr is amazing!
excellent doctor. The removal of the wisdom tooth went unnoticed for me and very quickly! Thank you

...

very much . I recommend!

read more
I had all four of my wisdom teeth removed. All things considered, it was a comfortable and

...

efficient experience. The stitching was clean and neat. They are very friendly and welcoming too. I 100% recommend them.

read more
The staff were exceptionally nice and accomodating despite the fact I arrived nearly 30 minutes

...

late to my first appointment. My quadruple wisdom tooth extraction went smoothly, and I along with my designated driver received helpful, comprehensive post-op care instructions to ensure my recovery went well. I am two and a half weeks post surgery right now and I feel much better than I did before the surgery. Overall I would say Dr. Tsvetov did an excellent job and the front desk folks + assistants were just the best.

read more
Dr. Tsvetov is a terrific doctor. He is very very thorough and a perfectionist. I highly recommend

...

him as the best Dr. in town for implants and any other oral surgery.

read more
I highly recommend Dr Dimitry's office for many reasons including caring and knowledgeable

...

staff,Very clean office and state of the art equipment. Dr Dimitry is personable, highly skilled and understands the needs of his patients. I appreciated the care and concern for my well-being and I will be recommending him to my friends and family.*****3-16-23 Ive been a patient of Dr Dimitry for about 3 years. Today I had the all on 4 dental implant procedure that allows you to walk out of the office, same day with all new teeth(arch). His office staff are caring, professional and the very best at what they do. Dr Dimitry is very skilled, knowledgeable and innovative and I knew I was in great hands. The care and compassion he gives makes the whole experience of being his patient , exceptional.

read more
Dr. Dmitry and his staff are wonderful. He has given me three tooth implants over the past two

...

years. He's always prompt: you're brought back immediately after you arrive. He's an expert and incredibly fast. The actual time he spent doing each implant for me (not counting time waiting to get numb) was 8-15 minutes. He's very kind and professional and so is his staff. They never leave you alone in the room: someone always waits with you while you're getting numb. They're efficient and accommodating when scheduling appointments. I highly recommend Dr. Dmitry to anyone needing implants. 😊

read more
Dr. T and staff are amazing and taking my daughter there to have wisdom teeth surgically removed

...

was done stress free!

read more
I am new to the area and had a tooth break on me. I researched oral surgery, and after reading the

...

reviews I chose to go see Dr Tsvetov's practice. I was...

read more
Very nice and clean office! Staff was excellent! They take great care of their patients! Would

...

recommend them !

read more
Very professional and efficient. The latest technology. Dr D is an oral surgeon and MD. I trust

...

them for my dental implants

read more
Dr was super fast, and staff was friendly and made it a welcoming Environment. Would definitely

...

recommend this place to friends and family.

read more
Everyone was very kind and knew what they were doing. I had got my wisdom teeth removed and they

...

did a wonderful job! They were super quick too! I couldn't...

read more
They did phenomenal work on my implant, it was pain free and would definitely recommend!
Dr Tsvetov Is hands down the best oral surgeon I would recommend he has removed two teeth and

...

given me implants. He is very professional and takes all...

read more
Dr. Tsvetov was great. I was kinds of nervous having the 2 teeth extraction n the bones draft, but

...

they were very efficient n it helped 2 settle my nerves....

read more
Everything from the consultation to my procedure went so well. The Dr. And his staff are very

...

friendly and informative!! I have always been very anxious at...

read more
I was referred by my dentist for a pair of implants. Thru the entire procedure over three

...

appointments, Dr. Tsvetov and the entire staff were extremely...

read more
Holy cow only thing I got to say is that this doctor and his staff is highly highly professional in

...

the way this doc works on you oh my gosh a couple of...

read more
I want to start off by saying what a job well done. It is remarkable how efficient and proficient

...

they are. I got all of my wisdom teeth pulled in such a...

read more
It was a Pleasure have Dr. Tsvetov do my dental work "IMPLANTS " Love him and his staff very caring

...

showing great hospitality to the me and to others that I...

read more
Amazing from start to finish!!!!The front desk staff are very friendly and efficient. The doctor's

...

assistants were very informative and accommodating to...

read more
Dr was very through explaining everything step by step, I've made a few trips for my implant and I

...

never had to wail at all ( only drs office where I never...

read more
My wife had the best implant experience with everyone here. The doctor was straightforward and

...

honest and explained everything clearly and answered all of...

read more
I have been putting off getting my wisdom teeth pulled for too long now, because I was terrified of

...

the whole process. The doctor and entire staff put me at...

read more
My wisdom teeth had been hurting and giving me problems for years and I've always ignored the

...

dentist when they said I should to get them taken out. When I...

read more
Wonderful Dentist, Dr. Tsvetov , and a terrific staff! He has done two of my extractions, very

...

quickly and with no pain whatsoever! And he's so...

read more

I was referred here by my dentist. First of all, I'm someone who is extremely afraid of oral

...

procedures and the dentist. From the get-go... I entered the...

read more
Dr. Tsvetov is wonderfully kind and intelligent. However, he would do well to give a more

...

thorough disclosure of the health risks that can take place...

read more
I will start by saying that hearing the word "dentist" makes my stomach churn. So when I had an

...

accident and my tooth broke off due to severe stress, my...

read more
I had such an amazing experience with Dr. Tsevtov and his team! I needed to get all 4 wisdom teeth

...

out and was recommended to Temecula Facial Oral Surgery...

read more
I am extremely pleased with all the work of the Temecula Facial Oral Surgery. The office was very

...

clean and cozy. The whole staff was so kind every single...

read more
See our work and take the first step
And through all this, rest easy knowing you'll be in the safe hands of Dr. Dimitry Tsvetov, DDS, MD, a dedicated professional with many years of hands-on experience. He'll be with you every step of the way, from start to finish, explaining what's going on, what you can expect, and gently guide you through the recovery process. No reason to postpone a life-changing decision, begin your road to a healthy smile today!
Why choose our All-on-4 dental implants center in Temecula
Experience: Dr. Tsvetov, a distinguished dual-degree DDS & MD professional who possesses board certification in Oral Surgery. Our practice extends care to patients of all ages, including those with complex health conditions. In the previous year, we successfully completed over 100 All-on-4 dental implant procedures, and this year, we are on track to far exceed that number and help many new patients. With the convenience of our single-location office, our dedicated team can oversee your entire treatment journey. We prioritize comprehensive care and don't refer our valued patients elsewhere, ensuring continuity and exceptional results.
Zygomatic & Pterygoid implants: Dr. Tsvetov stands out as the exclusive oral surgeon in Temecula and surrounding areas offering these advanced implant techniques. They're particularly beneficial for patients with insufficient upper jawbone, where traditional All -on 4 might not provide adequate stability. Zygomatic (cheekbone) and Pterygoid implants also eliminate the need for bone grafting procedures. These support a temporary fixed prosthesis on the same day when the dental surgery is performed.
Anesthesiology: Our practice boasts the expertise of an on-staff anesthesiologist, providing patients with a range of anesthesia options. Whether it's local anesthesia, conscious sedation, IV sedation, or general anesthesia, we prioritize patient comfort and safety throughout the procedure. For those who prefer to be asleep during dental surgery, our diligent anesthesiologist will attend to their needs while Dr. Tsvetov skillfully performs the surgery. With our state-of-the-art facilities and equipment, we offer a hospital-like setting within the comfort of our dental implant center in Temecula.
Cutting-edge technology: We've invested in a modern, fully digital dental implant center and lab. It's equipped with cutting edge technology, including 3D printers for custom temporary teeth, milling machines for zirconia crowns and full arches, CAD/CAM computers for precise crown and teeth modeling, and digital intraoral scans that eliminate the need for traditional impressions. Working alongside an experienced lab technologist, we ensure the highest quality custom-manufactured teeth for our patients. Our advanced technological setup enables us to offer competitive pricing without compromising on exceptional care.
In-house lab: With our dedicated in-house lab, our experienced oral surgeon, Dr. Tsvetov, maintains full control over every aspect of your dental surgery in Temecula, eliminating the need for outsourcing or relying on external labs. We take pride in producing our own surgical guides and maintaining quality assurance. By streamlining our operations, we're able to achieve significant cost savings, which we gladly pass on to our customers. Experience the benefits of our efficient approach, with starting prices as low as $11k per arch, a considerable savings compared to the market average of $22k-$25k per arch.
Transparent pricing: For All-on-4, All-on-6, and All-on-X dental implants in Temecula, we offer a single comprehensive price that remains unchanged, regardless of the number of implants placed or any additional necessary procedures. We never engage in unnecessary itemization or additional charges. The all-inclusive price covers the entire treatment for oral surgery from start to finish. To make the process more accessible, we offer flexible payment options, allowing patients to pay in stages, as we progress toward achieving their new smile.
We're not a corporation: As an independent dental implant center in Temecula, we maintain our autonomy and don't align ourselves with any corporate entities. Our office is solely owned and operated by one dedicated doctor who takes personal responsibility for every aspect of your care. We take great pride in our work and offer a guarantee on our implants. In the rare event that any issues arise, we stand by our patients and provide necessary care without any additional charges, ensuring their long-term satisfaction and peace of mind.
Premier quality & quantity: We take immense pride in our exceptional standing as a dental implant center leader, in regards to quality and quantity equally. We continuously advance our practice, introduce cutting edge materials and invest in state-of-the-art technology. Our commitment to excellence extends to ongoing education, ensuring that we stay at the forefront of our field. What sets us apart is our exclusive dedication to specialized treatment, led by a single doctor at a single location. This focused approach allows us to deliver unrivaled expertise when it comes to oral surgery in Temecula.
What is All-on-X and who is a candidate?
All-on-X dental implants, also called Teeth-In-a-Day, is a solution for individuals who have multiple missing or non-restorable teeth. The surgery is performed using modern digital age technologies to ensure precision and favorable clinical outcomes. On the day of the surgery, all unsalvageable teeth are extracted and four or more dental implants are placed in each arch. Temporary set of teeth will be attached to the implants to replace missing teeth.
Three months after the procedure, once implants fully integrate with the jawbone, temporary fixed teeth are replaced with a new set of permanent fixed teeth. Our patients can choose between different anesthesia options, so
there's no reason to postpone this life-changing procedure any longer.
Free Consultation
CT Scan
Review of health history
3D facial scan/smile simulator
Treatment options
Review of fees
Temporary Teeth
Removal of remaining teeth
Placement of min. 4 implants
Temporary teeth are created in house to match your smile design and affixed at the time of surgery
Final Teeth
3 months after the surgery, once implants are integrated, temporary teeth will be replaced with your beautiful, custom-made, brand new smile
Frequently Asked Questions
What are the qualities of a reliable maxillofacial and oral surgeon in Temecula?
Maxillofacial and oral surgeons in Temecula possess extensive training in dentistry, medicine, and surgery. They specialize in diagnosing and treating conditions affecting the face, mouth, and jaws. With their comprehensive knowledge and skills, they excel in performing a wide range of procedures, including dental implant surgery, wisdom tooth extraction, corrective jaw surgery, and facial trauma treatment.
How long do All-on-4 implants last?
These innovative, state-of-the-art implants can last a lifetime with proper care and maintenance. They're extremely durable and provide long-term support for dental surgery and restoration. Regular oral hygiene practices, routine check-ups, and following the dentist's recommendations can help ensure the longevity of All-on-X, All-on-6, and All-on-4 implants.
What is a zygomatic implant?
This is a specialized type of dental implant used in cases where there's not enough bone left in the upper jaw for traditional implants. Instead of being anchored in the jawbone, zygomatic implants are anchored in the cheekbone (zygoma). This allows for the successful placement of implants and the secure attachment of dental restorations, even in complex cases where bone grafting is not an option.
What is the difference between pterygoid and zygomatic implants?
Both techniques are used in cases of severe jawbone loss. The main difference lies in their placement location. Pterygoid implants are anchored in the pterygoid bone, located behind the upper jaw, while zygomatic implants are anchored in the cheekbone. They provide stable support for restorative dental surgery and eliminate the need for extensive bone grafting procedures. The choice between pterygoid and zygomatic implants depends on the specific anatomical considerations and the individual patient's needs.
What kind of anesthesia do they use for oral surgery?
Oral surgery can implement various types of anesthesia, depending on the complexity of the surgery and the patient's comfort level. Common options include local anesthesia, which numbs the surgical area, conscious sedation, which induces a relaxed and calm state, intravenous (IV) sedation, which provides a deeper level of sedation while keeping the patient conscious, and general anesthesia, which renders the patient completely unconscious.
The choice of anesthesia is determined according to the patient's needs, the procedure being performed, and the recommendation of your dental surgeon in Temecula.
What technology is used in dental surgery?
Various advanced technologies are used to enhance patient care and treatment outcomes. In dental implant centers in Temecula the most commonly used technologies include:
Digital imaging systems (such as X-rays and cone beam computed tomography).
Intraoral scanners for digital impressions.
Computer-aided design/computer-aided manufacturing (CAD/CAM) systems for precise restorations.
3D printing for producing dental models and appliances.
Guided oral surgery systems for accurate implant placement.
These technologies improve diagnostics, treatment planning, and the overall patient experience by providing more efficient and precise care.
What are the advantages of getting dental implants?
Full mouth, also known as full arch dental implants provide a permanent solution that restores both the appearance and function of missing teeth. Implants are surgically placed in the jawbone, creating a strong and stable foundation for replacement teeth. This allows for natural-looking results, improved chewing and speaking abilities, and enhanced self-confidence. Unlike dentures or bridges, implants also promote jawbone health by preventing bone loss. With proper care, they can last a lifetime, making them a durable and long-lasting tooth replacement option.
Where can I find highly experienced dental surgeon in Temecula Valley and beyond?
If you're looking for a lasting and aesthetically pleasing solution for your oral surgery needs, look no further than the state-of-the-art dental implant center run by Dr Dmitry Tsvetov. With a dependable and compassionate team of experts that work alongside him and the latest digital workflow technologies, you'll be in safe hands throughout your procedure. Begin your transformative journey toward a radiant smile whether you choose the innovative All-on-6, Al-on-X, All-on-4 dental implants or individual ones.